Kovoq has released a series of Gen 2 design for more FGMs/CGMs
Great news!
Kovoq has just launched the Gen 2 series of protection solutions for FGMs/CGMs. We have expanded the product coverage from Libre 2 and Libre 14-day System to almost all the major FGMs/CGMs from both brands: Abbott and Dexcom, even their just released or to-be-released models.
We have made special designs for:
1. Libre 2 and Libre 14-day System
2. Libre 3, released first in Germany
3. Dexcom G6 and Dexcom One
4. Dexcom G7
5. Medtronic Guardian Sensor 3 and Sensor 4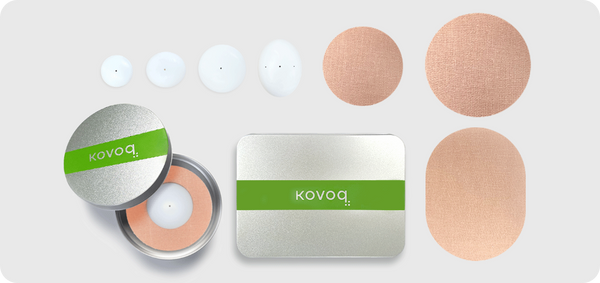 We call them Gen 2 series, though most of them don't have Gen 1 version, because of the new design concept of the hard-shell cover, which is the core that sets us apart from other products, and we have changed from Gen 1's flat edge and handled design to Gen 2's rounded edge and handle-less design.
We have further optimized the adhesive tape by:
1. Making the size more suitable for each specific hard-shell cover
2. Improving the adhesion by concentrating the wave patterned glue
3. Changing the backing paper from one-piece to pre-cut
Since some of the new FGM/CGMs haven't really made it to specific markets yet, you may not find the whole portfolio of what we listed above in your specific market and we will introduce them there accordingly.
We are now working on solutions for Omnipod devices, we need to admit that it is very challenging if we keep the current design concept, several designs have been tried and failed. Stay tuned!